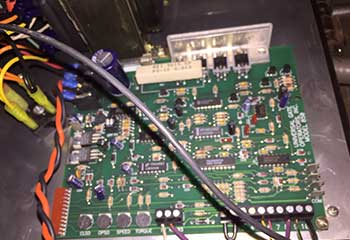 Garage Door Troubleshooting
Customer Issue: The garage door would only open halfway and would not go all the way up.
Our Solution: Some basic troubleshooting and we were quickly able to determine that the problem resulted from something inside the garage door opener. We opened the casing to test out various parts and found bad wiring at some spots. Replacing the wire was the first step. The second was to resent the opener and adjust the travel limits so the door would open and close in a full range.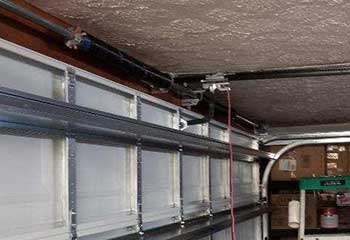 Broken Spring Replacement
Customer Issue: Closed the garage door at night and heard the BOOM of the spring breaking. Called us right away and we sent a technician over first thing in the morning.
Our Solution: Dealing with broken garage door springs requires caution and patience. After securing the door, we carefully began to remove the broken spring from its sprocket. Then, having done that, we installed the new unit which we brought with us (similar size and strength). We then adjusted the spring tension so that it matched the door's weight and could move it with minimal effort.