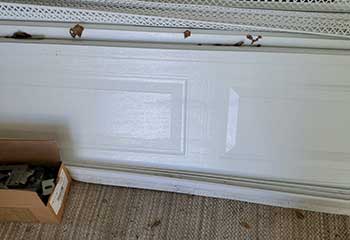 Panel Replacement
Customer Issue: Our customer's garage door sustained multiple impacts and looked pretty bad.
Our Solution: Bending two panels into their original shape and repainting them would be more expensive than installing replacement panels of the matching color. That's why we suggested the latter, and Ms. Gibson gave us the green light. We returned at the agreed time and replaced the damaged panels. Finally, we tested the system to make sure it ran without any glitches.
Mary Gibson
- Pinellas Park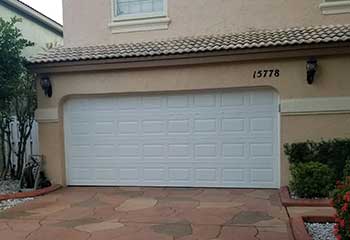 Garage Door Replacement
Customer Issue: This customer wanted to kill two flies with one stone: to improve the curb appeal of her home and save money on utilities.
Our Solution: After a long talk with Mrs. Young, we went over several models that would solve both issues while staying within the budget. We returned with the option she liked best, took down the existing door and mounted the new one in record time. We tested the door and, after some minor adjustments to the systems, we were off.
Rachel Young
- Pinellas Park