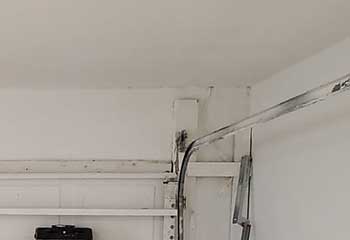 Garage Door Off Track
Customer Issue: The Wiessenburgs resorted to amateur roller replacement once too often. They ended up with a bent track and a garage door that kept slipping out of it.
Our Solution: We disconnected the garage door and raised it off of its tracks completely. The abused track needed replacement at this point, so we unscrewed it and installed and leveled in a replacement. With the tracks in place, we reinstalled the garage door and ensured the rollers were all straight inside their tracks.
Shaked Wiessenburg
- Wesley Chapel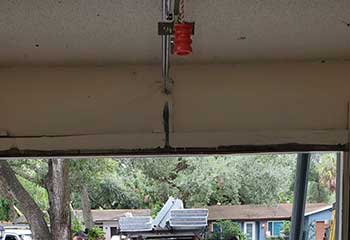 Broken Spring Replacement
Customer Issue: Mister Chaked called us about a broken torsion spring that he had tried to stretch out the service life of a bit too far.
Our Solution: We raised the garage door and locked it open long enough for the customer to remove his car. Afterward, we closed the door, disconnected the opener, and started easing the tension out of the springs by slowly loosening the torsion cones. With everything slack, we removed the caps, replaced the springs on clean and oiled spindles, and reconnected the garage door to test it.
Boris Chaked
- Wesley Chapel