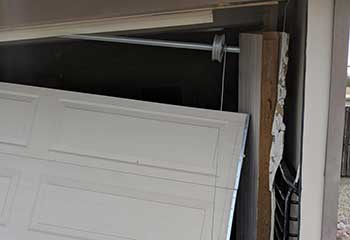 Garage Door Off Track
Customer Issue: The customer had a garage door come off track somehow during some repairs to the side of the garage itself.
Our Solution: We let the customer remove her car from the garage to clear the space, and then we disconnected and raised the garage door off its tracks entirely. We made sure both tracks were secure and properly aligned, and then reinstalled the garage door. Since the garage wall work is over, there should be no more odd bumps to dislodge the rollers again.
Sheila Kolcrin
- Land-O-Lakes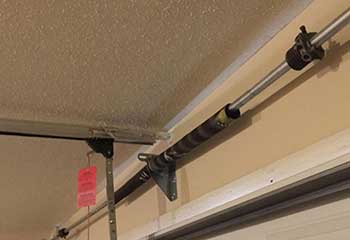 Broken Spring Replacement
Customer Issue: Mr. Thorne called in saying his garage door was acting strangely. It did not take long for us to determine one of his springs had broken.
Our Solution: We disconnected the door and manually guided the door shut again. Then, we slowly released the tension from the torsion springs and eased the springs loose while watching for any broken fragments that remained taut. Once we were sure it was safe, we took off the springs, cleaned and oiled the spindles, and put in the new set before tightening the caps again. After reconnecting the door, we gave it a test.
Charles Thorne
- Land-O-Lakes