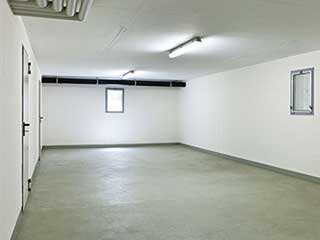 Torsion Spring Adjustment
Does the opener strain to open the door? Is the door extremely slow to close? In either of these cases, the most likely cause of the problem is improperly set garage door spring. The torsion spring counterbalances the door by being loaded with force matching its weight. This force is used to facilitate opening and loaded back to the component during closing. When there is too little of it, the door cannot properly open. When it is too much, the door cannot easily close and stay that way. In any of these cases, the spring is adjusted so that it holds the optimal amount of force. If the door becomes heavier due to adding struts or insulation, the adjustment is required right away.
Replace Extension Springs
When one of these springs breaks, the door will be stuck in place and hang on one side. The hanging is particularly dangerous as it poses the risk of the door going off track. In this case, the track can bend or break. For this reason, timely spring replacement is essential. The broken sections are detached from the bolt and the pulley fork and the new spring is attached to these components which keep it in place and connect it to the rest of the system. It is crucial for a safety cable to run through the center of the component. It will keep the pieces in place in case of breaking. This helps to prevent serious damage and injuries.
Count on us for:

Roll up Garage Door Maintenance

LiftMaster Garage Door Openers

Oil Tempered Torsion Springs

Bent Garage Door Track Repair