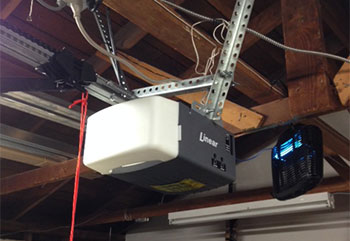 Garage Door Opener Repair
Customer Issue: Ms. Garcia had grown frustrated with how noisy her garage door had gotten recently and hoped we would be able to solve the problem.
Our Solution: We first tested the garage door for ourselves to hear the issue first hand, and looked over the system. Our technicians determined that the Linear LDO33 model garage door opener would most likely be causing the trouble. After uninstalling it to bring down and open up, we found that the motor needed repairs. Our experts did so and returned the opener overhead.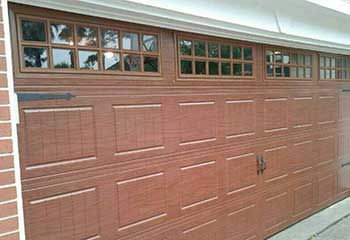 Garage Door Replacement
Customer Issue: Mr. Nelson adored the look of his wooden garage doors, but the maintenance had grown to be too much for him.
Our Solution: Our professionals determined that a Windsor SteelWood garage door would be the perfect choice as a replacement for Mr. Nelson's current door. It looks like the lovely wood aesthetic he loves but is actually made of low maintenance and reliable steel. We released the tension from the springs of the current door to detach it safely from the system, then installed the new one in.