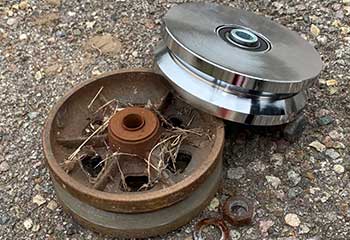 Cable Replacement
Service Request: One of the garage door lift cables got snagged on something and became very frayed. It was liable to break very soon.
Our Solution: Replacing the damaged cable was required, so we unspooled it from the cable drum and released it from its connection. Then, we checked the other unit to see if it too needed replacing. Luckily, this wasn't the case, so we replaced the frayed cable and adjusted it to match its counterpart in length.
Darnell Ruslow
- Palm Harbor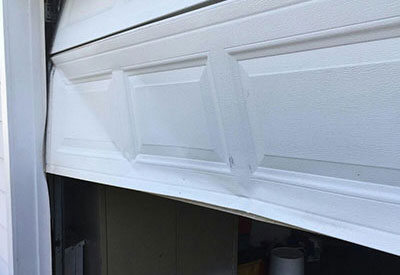 Garage Door Panel Repair
Service Request: Needed repairs done on the garage door panels after a car collision dented them.
Our Solution: The garage door blends with the front of most houses, lending to the overall curb appeal. When the panels get damaged, that appeal lowers significantly. A battered garage door with dents all over is far from aesthetically pleasing. But the insulation layers under the panels could also have gotten damaged. This was the case with Mr. Aaronson. We repaired the dents in the garage door, then replaced the insulation and weather-stripping seals too.
Sheila Aaronson
- Palm Harbor