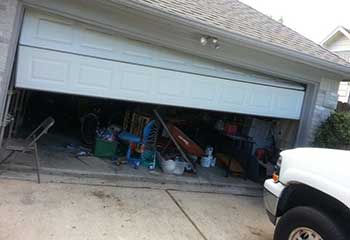 Garage Door Off Track
Customer Issue: Mrs. Bush's son had accidentally nudged their garage door with the car, and when she attempted to open it afterward, it got stuck halfway open.
Our Solution: A thorough examination by our technicians led us to find that the garage door had been knocked off the track by the collision. We clamped it into place safely, then pried the track open. Our experts popped the rollers back inside and closed the track, then checked to confirm it now moved easily again for Mrs. Bush.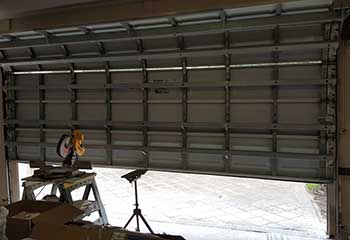 Broken Spring Replacement
Customer Issue: Ms. Valdez grew very concerned when her garage door only raised about half a foot off the ground when she tried opening it.
Our Solution: Our professionals discovered that a broken extension garage door spring had caused this problem. Without this spring, the system couldn't fully and safely lift the heavy door. After we disconnected the opener and released the tension, we removed the broken spring. Our experts installed the new one in and restored the tension and opener to test that it now opened easily.